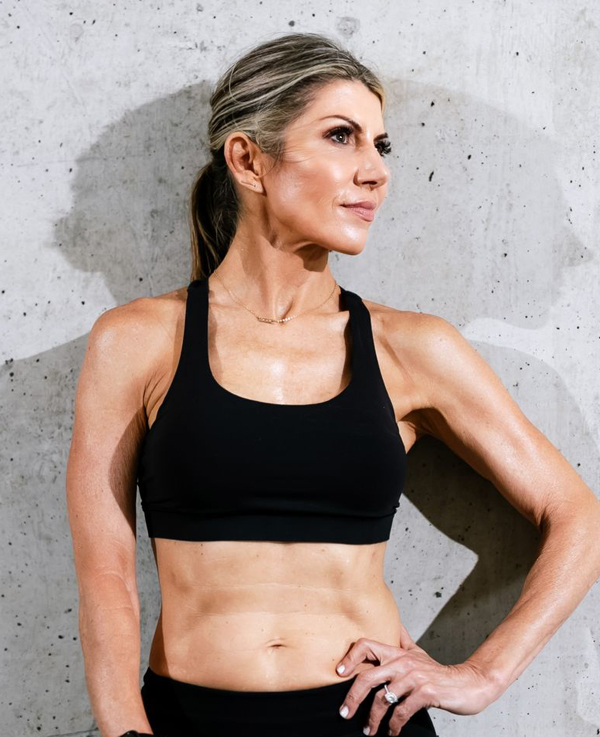 ERIN DEMARINES
Certified Personal Trainer
How long have you been training?
I have been a trainer for over 25 years! I was a sponsored triathlete 13 of those years, a former competitive gymnast, ran track, and was a fitness model. I created a plant-based protein /energy bar, 3BAR, from my grandmother's cookie recipe. It now sells nationwide! I just launched PLANT Powered Pop, a popcorn snack with adaptogens and protein! (www.Efitfoods.com)
What made you want to get into fitness coaching?
I got into this field after gaining more than the freshman 15 (a lot more) and started working out with a trainer who transformed my body, and I was hooked! I knew that this would be something I could do to help people get healthier, happier, and their most fit!
What is a success or highlight in your fitness career that you're particularly proud of?
I have so many success stories, but most recently my client went vegan and is off all of her diabetes meds, heart meds, and down 25 pounds in just a few months! Now her cardiologist is referring me clients! One of my earliest success stories was a client who lost over 100 pounds and started running marathons!
What are some things that you like to do in your spare time?
In my spare time, I enjoy hanging with my family, running, and creating healthier snacks to add to my product line!
If you had one piece of advice for a client who is transitioning to a new trainer and possibly deviating from their comfort levels, what would it be?
Changing to a new trainer can be scary, but the best part of this new journey is that change is so good for your body and your mind. New exercises, new combinations, and new guidance will have your body reacting and changing along with you!
TAKE CONTROL OF YOUR HEALTH
We'd love to invite you in for a FREE, no pressure and no obligation consultation. You'll see the gym, meet the trainer and they'll take you through a light workout to see if it's a good fit for you!